Sold
Out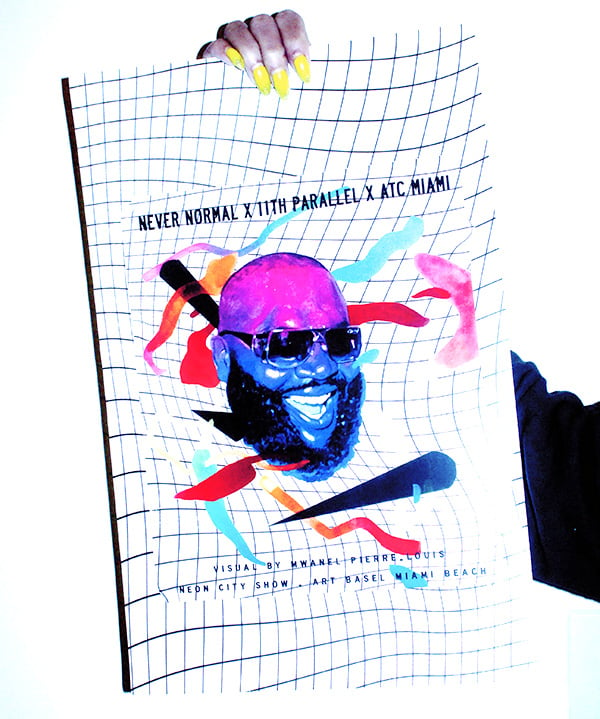 Neon City Show BOSS Poster
$

20.00
Collaborative poster from Never Normal's 2014 Art Basel Miami Beach presentation: Neon City Show • Illustrated by Mwanel Pierre-Louis, signed by the artist.
The print was originally available at ATC Miami created for Never Normal in collaboration with 11th Parallel Worldwide.
Mwanel Pierre-Louis is known for his distinct portraiture style that has become official artwork for the latest music from Omarion, Jhene Aiko & Chris Brown. The Miami-born artist has recently received nods from Rick Ross and even underground visual legends like Ricky Powell on his new work. "Neon City Show" is a tribute to artists who rose from Miami underground and represents the life of Miami popular hip-hop culture.