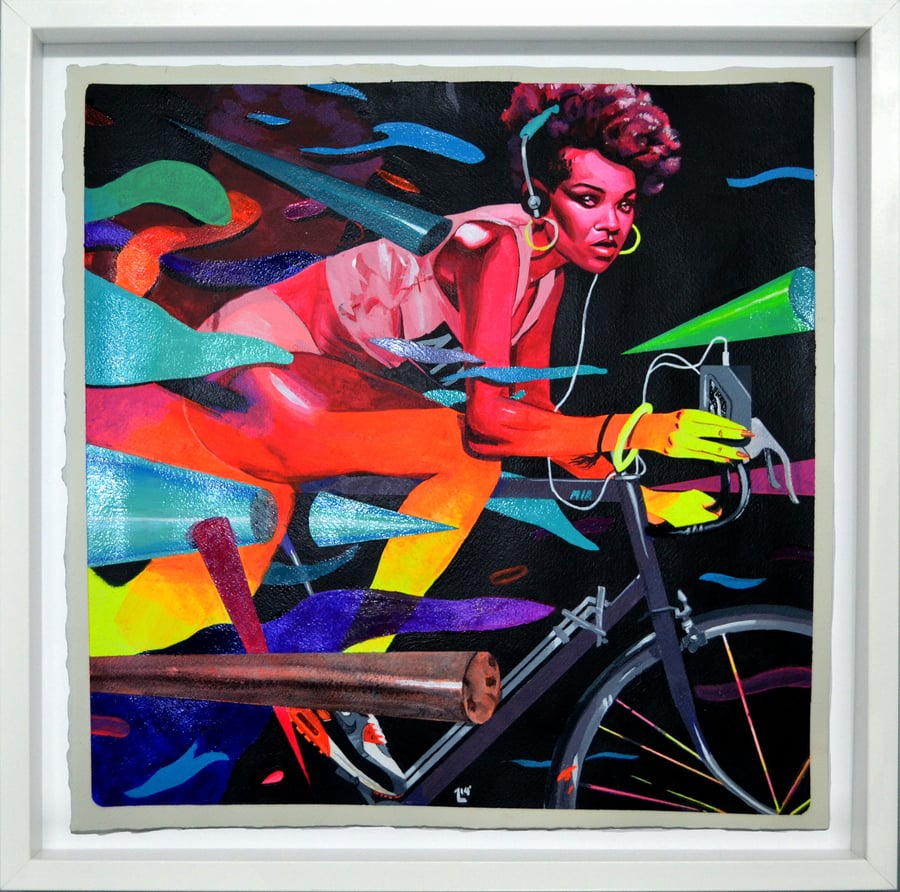 Neon City Show Framed Original | Miami Chica
$

800.00
Amazing original pieces from Never Normal's 2014 Art Basel Miami Beach presentation: Neon City Show • Illustrated by Mwanel Pierre-Louis, signed by the artist and framed. Handrawn & painted: Mixed media Graphite + acrylic on arches paper.
This is the actual artwork from the Neon City Show, originally hung at ATC Miami created for Never Normal in collaboration with 11th Parallel Worldwide.
Mwanel Pierre-Louis is known for his distinct portraiture style that has become official artwork for the latest music from Omarion, Jhene Aiko & Chris Brown. The Miami-born artist has recently received nods from Rick Ross and even underground visual legends like Ricky Powell on his new work. "Neon City Show" is a tribute to artists who rose from Miami underground and represents the life of Miami popular hip-hop culture.