Sold
Out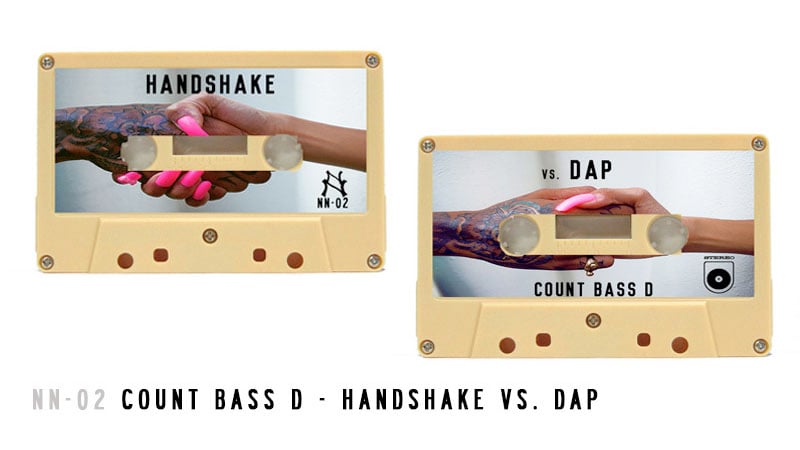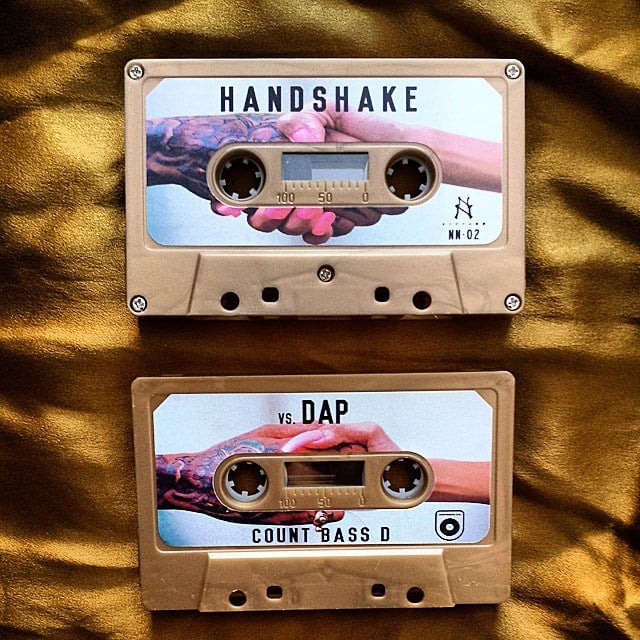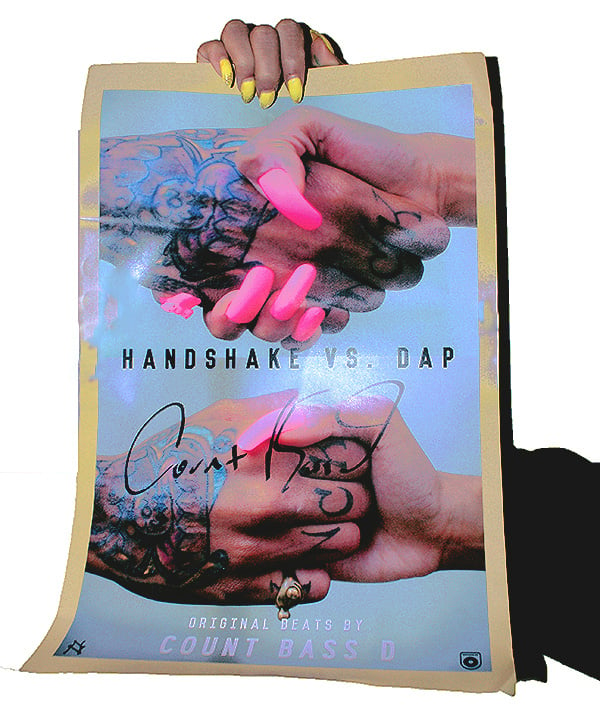 NN-02 | Count Bass D Handshake Vs. Dap Cassette [Gold Tape]
$

10.00 –

$

20.00
A golden high-quality audio cassette featuring 30-plus minutes of Count Bass D's buttery productions.
"Handshake Vs. Dap" is a peek into the mind of the producer, instrumentalist and vocalist inspired by the sights and sounds of his cultural roots; gospel, soul, hip-hop, jazz, technology and the everyday streets.
Count Bass D has not only produced & recorded for MF DOOM (MM Food, 2004) but has been creating solid gold instrumental & vocal projects for years. His one-of-a-kind soul chop & blend beats pioneer the sound of instrumental hip-hop today. This limited cassette is a rare moment in sound that brings you into Count Bass D's world.
Handshake Vs. Dap Cassette features bonus tracks exclusive to NEVER NORMAL and comes with a cassette and limited edition NEVER NORMAL RECORDS sticker.
Design: Suzi Analogue for NEVER NORMAL RECORDS