Sold
Out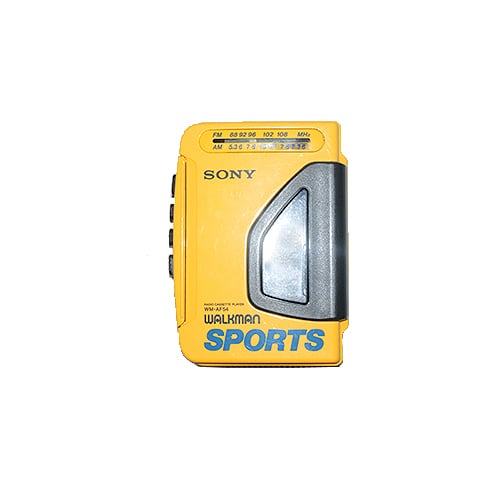 Sony Walkman® Player
$

25.00
Classic Sony Walkman Radio & Cassette Player. Vintage, great condition.
• Yellow + Deep gray color.
• Great Condition.
• 2 Audio jack outputs
• Radio tuner for AM + FM channels.
• Inidicator Light for battery strength.
• Portable, lightweight unit with belt clip for wear.
• Runs on 2 AA batteries.
All Never Normal players are tested with cassettes prior to sale.